A Musical Dialogue with Artificial Intelligence
With its musical interaction between humans and artificial intelligence, this interactive room display is an enrichment to the entrance hall of the Intel headquarters in Santa Clara, California. Following Kelp Forest and Savanna, Living Music is breaking new grounds and delights visitors of the tech giant with generative visuals and an acoustic atmosphere.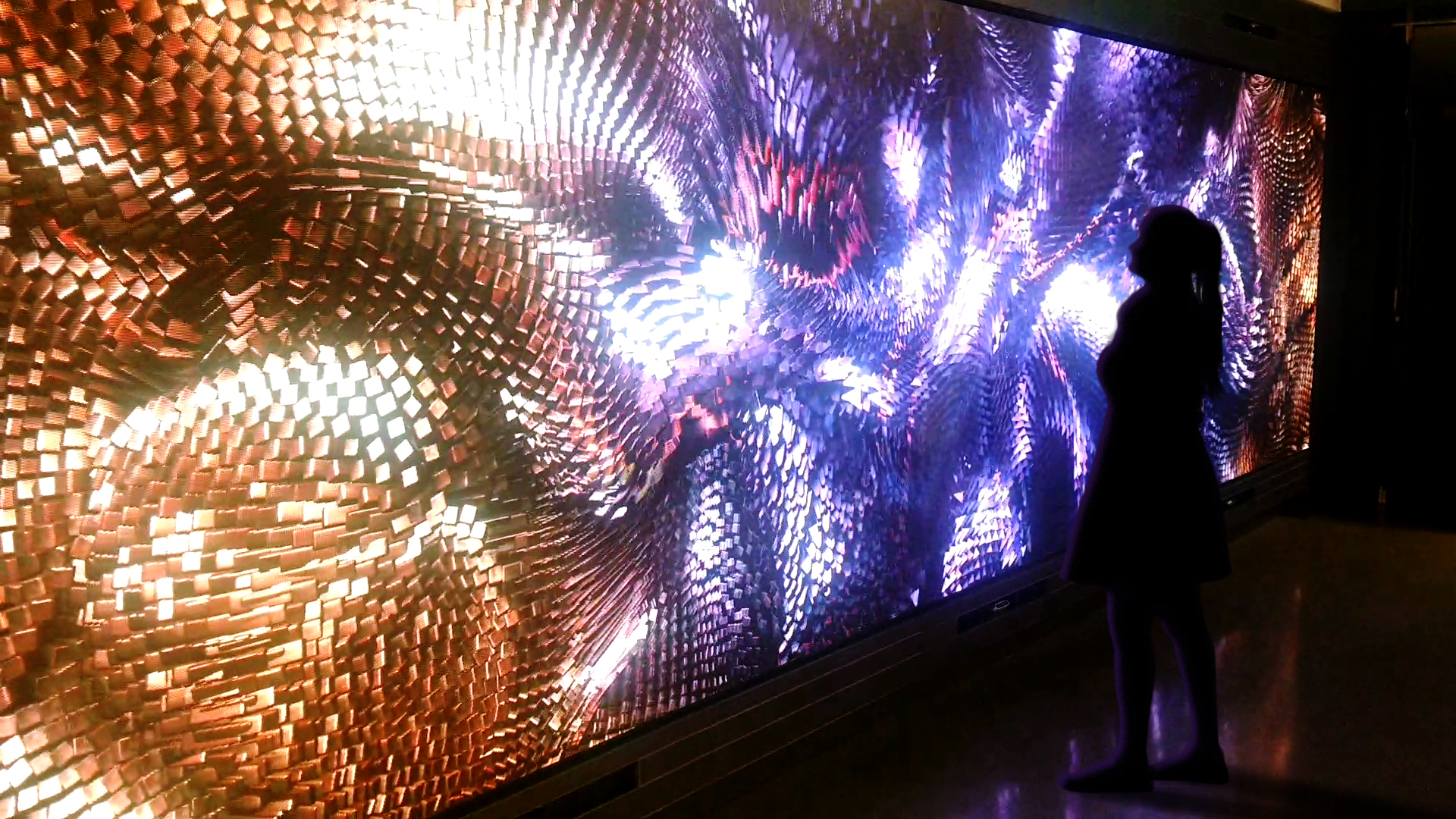 In its idle state, the whole frame is dominated by a golden, animated structure spanning the entire 8m x 2m LED wall and the adjacent "Digital Skylight".
By moving in front of the wall, visual traces and sounds are created which break up the structure and transform the installation into a creative experience. The generated sounds are analyzed and interpreted by an AI, which then responds in its own language. Thus the play transforms into a non-verbal communication with the virtual counterpart. Every action generates a reaction, each melody causes a musical response. The world of the interacting humans and the world of the AI differ not only audibly but also visually from each other. They alternate time and time again and create a dynamic spectacle of colors.
In order for the introduction to the interplay and the experience to remain pleasant and intuitive for all users, several Intel® RealSense™ cameras are used. They can record the movements of the visitors in 3D space using their built-in depth sensors. A generative sound engine especially developed by Intel also ensures that every response from the AI feels reactive and harmonious.
And Living Music is not confined to California: In a version we created exclusively for virtual reality headsets, the interaction with the AI-controlled structure is just as inspiring and invites you to experiment.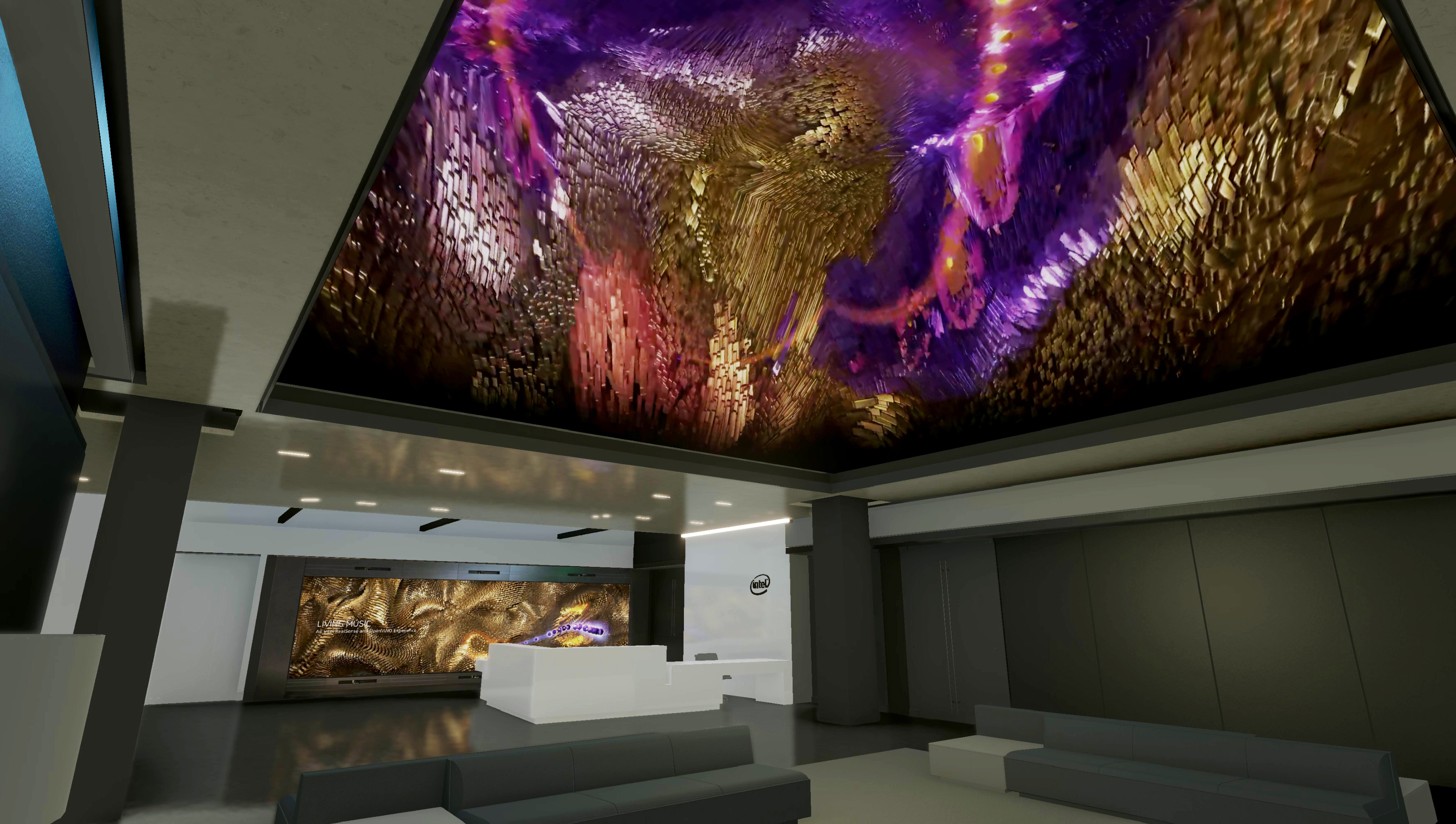 Tools Intel AI, Intel RealSense, NewTek NDI, Unity3D
Period2017
ClientIntel
TeamPaul Kirsten, Felix Herbst
CooperationRyan Yoshimoto