Magical Augmented Reality Encounter with Blossoming Flowers

Algorithmic Nature is a free app for the Microsoft Hololens, where you can grow wonderful flower tendrils all around you from walls, floors and furniture. A magically flourishing world unfolds that interacts in real-time with the user and his environment.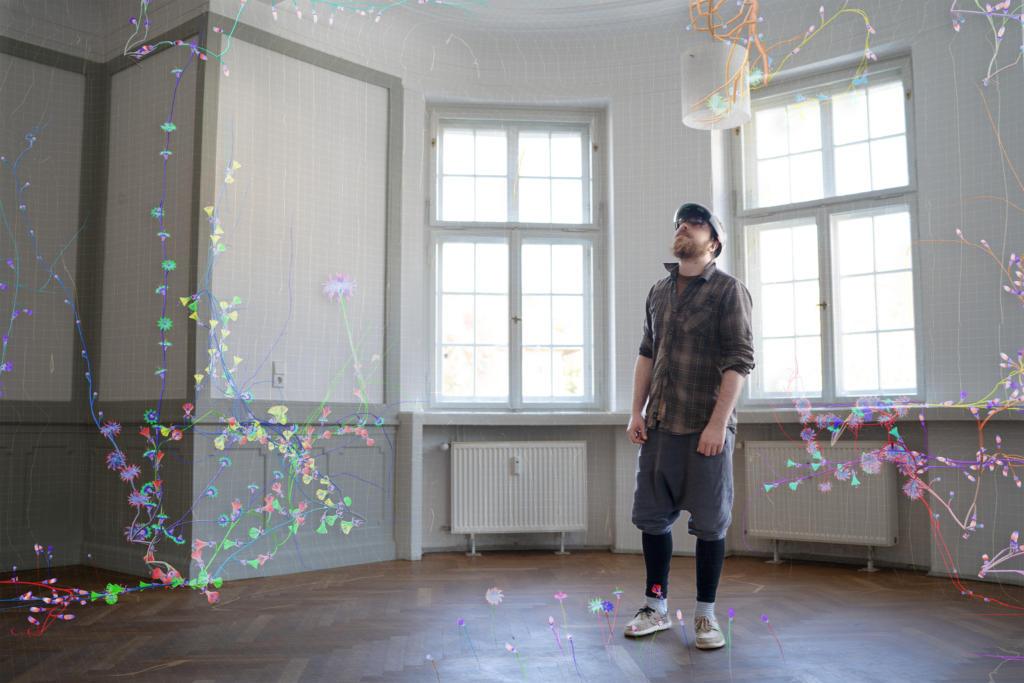 A particular challenge was to allow complex and procedural objects to interact with the environment and the user without placing too much strain on the computing power of the hardware. An attention to detail, the latest technologies and efficient algorithms contribute to an unprecedented augmented reality experience.
The result is a magically growing and vibrant simulation that utilizes state-of-the-art technology. Specifically developed algorithms, shaders and materials allow thousands of flowers to bloom and allow vines to climb walls, interact with floors and ceilings and wrap around furniture. If you gaze over the flower kingdom, the buds open their petals. With simple gestures, additional flowers can be planted in the environment – and each plant is unique.
Behind the Scenes
Tools Microsoft Hololens, Unity3D
PeriodMarch 2018 – December 2018
TeamFelix Herbst, Felix Reinemann