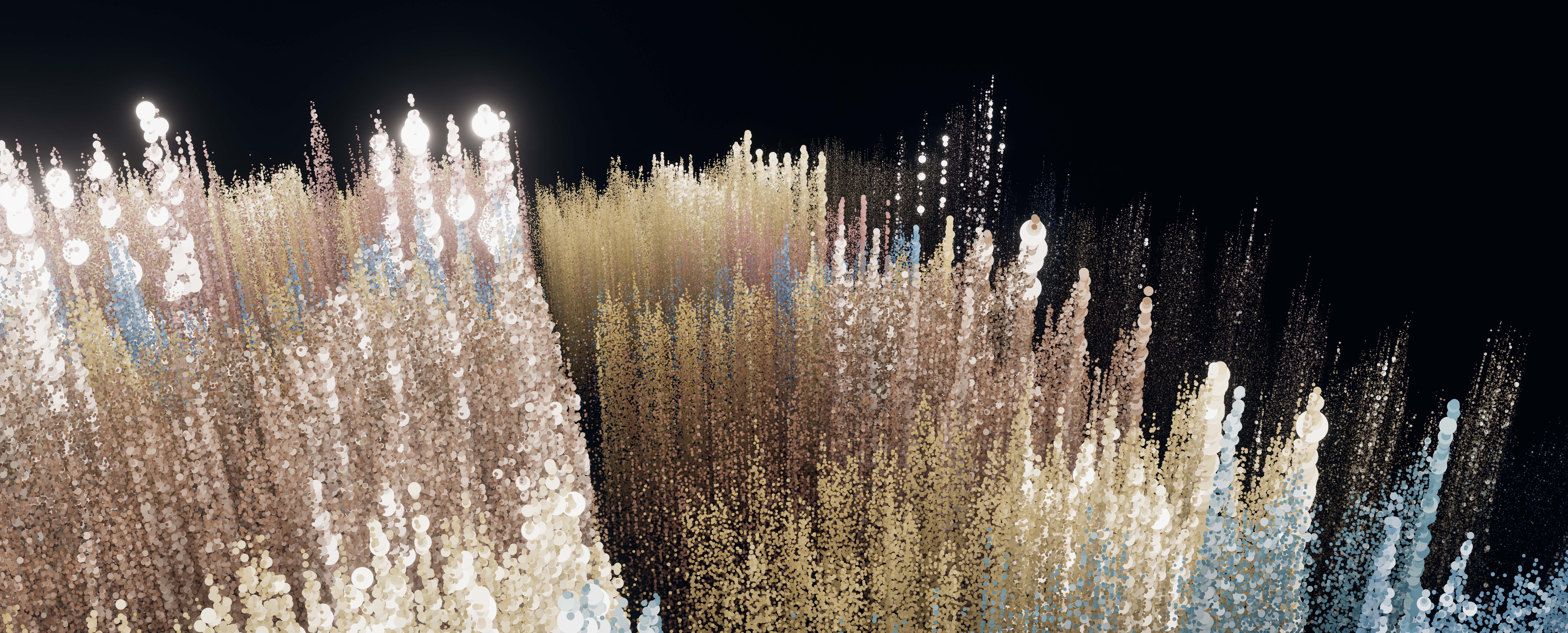 Into Music is a musical experience in a class of its own: Bizet's masterpiece "Les Toreadors", recorded as real-time data visualization with 360° sound in Virtual Reality.
The piece from Bizet's opera "Carmen", recorded by the MDR symphony orchestra conducted by Risto Joost, is analyzed in detail and separated in more than 20 audio tracks representing each of the instruments. These tracks are visualized in virtual reality where you can experience them in a never before seen visual spectacle. The application offers two modes for the user: "Enjoy" and "Explore".
In the "Enjoy" mode you can move through the music visualization and immerse yourself deeply in the 360° sound. The exploration mode offers the possibility to isolate individual instruments and scrub within the timeline of the piece.
You can navigate through the experience intuitively using your hands and simple gestures. This is made possible by the substitution of the HTC Vive controllers with the Leap Motion controller. It tracks your hands reliably in threedimensional space by using depth sensors.