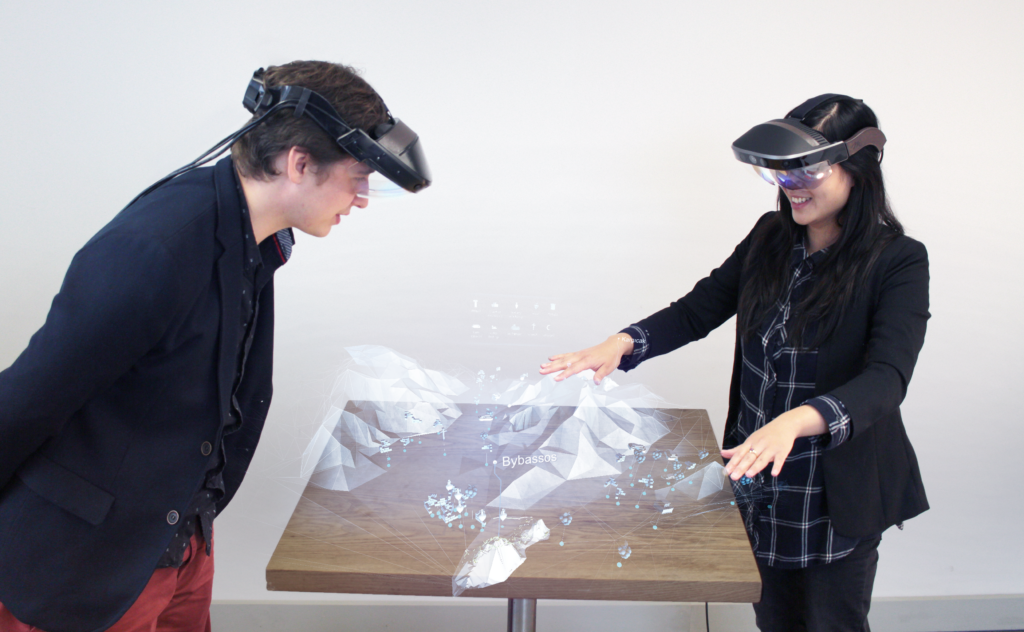 An area of about 30 km² around the ancient greek city of Bybassos (present day Turkey) can be viewed and navigated in this AR application. The terrain data of seven cities, wall and building fragments as well as 3D scans of important structures are stored alongside their period of origin. The sites of potteries, vineyards and temples are also available.
Using intuitive hand gestures, the user can navigate through the terrain as well as access measurements of the different sites. In addition the user can filter the sites according to their point of origin. The use of Augmented Reality allows simultaneous viewing of physical data sources such as maps and sketches as well as natural collaboration with other archaeologists.
"Bybassos" was originally developed in 2011 in cooperation with the Archaeological Institute of the University of Marburg as a classic desktop application.
In collaboration with the Silicon Valley startup Meta, we adapted it to their AR headset in 2016, which allows for a roomscale AR experience as well as natural gesture control. The application gives an insight into the possibilities of Augmented Reality.