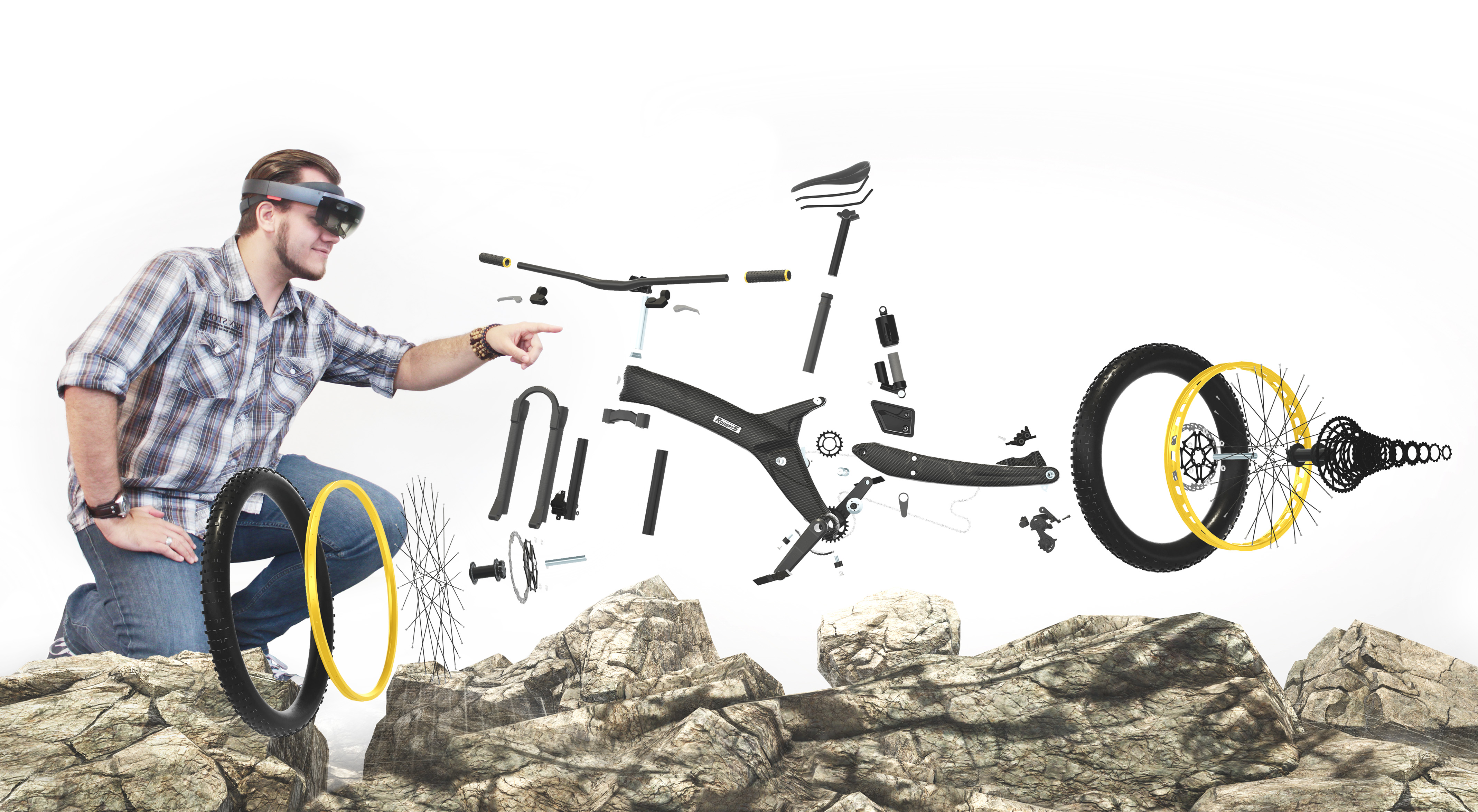 The "Mixed Reality Bike" is an internal pilot project to better assess and demonstrate the effort required to transfer a design model into current visualization forms such as Virtual Reality or Augmented Reality.
This makes it easier for our clients to understand time estimates and budgets. You can experience the different display formats of VR/AR yourself and make a comparison.
The visualization of the design process of a bicycle by "Robert S Engineering" serves as a clear practical example – from the drawing to the CAD model to the real-time application. The unique bicycle was subsequently also produced in reality.
This project was first exhibited at INTEC, the International Trade Fair for Machine Tools, Manufacturing and Automation Technology 2017.
The representation of simulation data from Siemens NX such as material utilization of the laminate are also part of the application.